Help Your Clients
Leverage


their Investments
Stop Mutual Fund Redemption. Give your clients the option to borrow money by pledging their investments
One can never do as much alone as when he contributes to joint efforts by many uniformly-thinking allies. BestBuild recognizes the importance of partnership and fostering a culture of continuous improvement.
The process of building a company and a workforce for the future requires tremendous adaptability and vision. A key element of our company vision is to develop and embrace emerging technologies and processes.
Financial
Institutions

and Other Intermediaries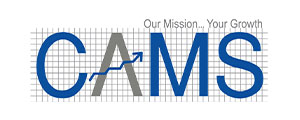 CAMS and Karvy are RTA's (Registrar & Transfer Agents), with basic function to help keep up the records for mutual funds. AMC (Asset Management Companies) transfer some of their non-core work to a RTA, so that they can keep their work more focused around money management.
Contact us at the Abhi Loan's office nearest to you or submit This request form online, we will contact you soon.
get the loan within 4 hours*
Get Money When You Need it with Abhiloans
Our loans against shares and mutual funds, include a minimum repayment period of zero months, as you can pay when you want with NIL prepayment charges, and a maximum repayment period of 1 year, which is renewable.